Welcome to Family Community Fellowship!
At FCF, we see ourselves as family, who is strengthened together as we follow Christ. Our belief is that no one walks alone in this life. We are on a journey to know Christ completely and fulfill His purpose for our lives, individually, and as a community. Thanks for being our guest to our website.
We invite you to join us at one of our scheduled gatherings, as well.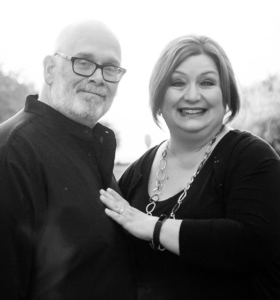 Steven & Mardi Yeary
M

arco Garvey
Associate Pastor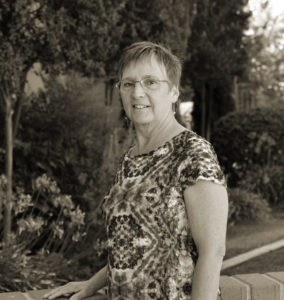 Lee Ann Vosburg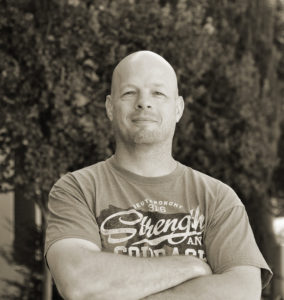 Randy Force
Kid Nation
Children's Ministry Director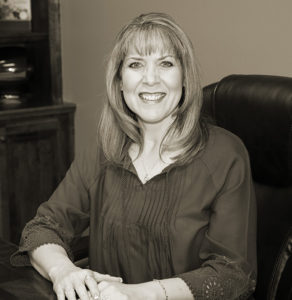 Charlotte Cook
Administrative Assistant
ANNOUNCEMENTS AND UPCOMING EVENTS
Sunday Mornings Worship Gathering
ONE COMBINED GATHERING meeting at 10:00 AM. Pastor Steve Yeary announced
that this move to ONE Service will facilitate:
*The Combining of OUR Strengths
*The Joining of OUR Voices
*The Sharing of OUR Victories
* The Merging of OUR Faith
We are COMING TOGETHER to Work for Change and Build for Eternity!
Our church gatherings have a contemporary and casual atmosphere. Part of our purpose is building strong families in their relationship with Christ. With that in mind, we offer Pre-School and Elementary Kid Nation - purposefully designed to help your child learn about God at his or her level of understanding. While you are enjoying an upbeat worship service and relevant, life applicable message, your children will be enjoying a great service tailored to their age group.
For more information, please visit our Facebook page

Do you offer Mid-Week Services?
Our Mid Week service is designed to get the entire family involved and kicks off each Wednesday at 6 p.m. with Men's, Women's, Boys, Girls, Youth, and Infant groups.
What do I do when I arrive?
When you arrive on campus you will see the Main Sanctuary on your right. It is the largest building on the property -- facing WEST toward the sunset. It can be distinguished by the large water fountain in front. Park your car, come on in and our friendly greeters at the Welcome Table will be there to assist and answer any questions you may have. Complete a Connection Card and drop by the Welcome Table at the close of service. We will give you a free gift to say thank you for visiting us.
Check-In for the Early Childhood for infant and toddler care is located inside the Main Sanctuary - the largest building on the property. All of our Early Childhood workers have been carefully screened and background checked.
Our Kid Nation Building faces South on Brimhall Road. You can check in your children from Kindergarten through 6th grade in the Kid Nation Building. All Kid Nation workers and volunteers have been carefully screened and background checked.
WEDNESDAYS AT 6:00 P.M. IN THE YOUTH BUILDING
FCF Student Ministries exists to help Jr. High and High school students become rooted in their relationship with God through living a life that is rooted in worship and rooted in a community with other believers. Join us for worship and a meaningful time of study and discussion of God's Word in a small group format where we Worship, Connect, and Grow together.
In addition to the weekly gathering. we have a number of trips that we go on throughout the year. Each year we go on trips to Winter and Summer Camps, Fine Arts, Missions Trips, and Youth Convention, to name a few. Going on trips like these are a great way to build relationships, especially for new students.

Early Childhood Infant-Preschool
Our Staff Our Early Childhood is staffed by a team of CPR & First Aid certified coordinators for each service time. All of our ministry workers have gone through a background screening in order to serve in our Early Childhood.
When You Arrive A staff member will meet you at the check-in area to receive your child and a baby bag. Please note any information that will help in caring for your child, such as feeding times, sleeping times, allergies, and special needs. During the check-in of your child, you will be given a card with your child's name. To retrieve your child, return the card at the end of service. This is for the safety of the children and ensures that each child is returned to the correct parent.
Infant/ Toddlers Infants age 0-walking and Toddlers age walking-2 ½ years old will enjoy loving attention, curriculum developed just for them, and playtime in a clean, nurturing environment.
Preschool Preschool children, ages 2 ½ and potty trained through Preschool, will learn about God's love through His creation in classrooms that are fun and inviting. They will interact with learning stations, stories, puppets and songs that children come home signing.
Snacks Crackers and cheerios are provided for babies 9 months and older. Our toddlers 13-24 months will also have animal crackers or goldfish crackers.
*** Early Childhood Check-in and classes are located in the Main Sanctuary.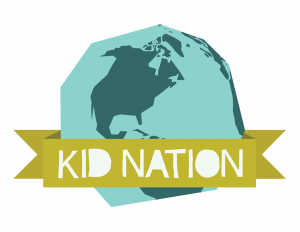 Sunday Mornings at 10:00 a.m.
All kids ages Kindergarten- 6th grade have their very own church service, which includes worship, team competitions, drama and games that help reinforce the Bible stories on a level kids can understand.
All elementary classes are located in the Kid Nation Building.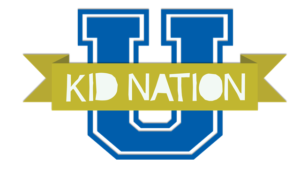 Wednesdays at 6 p.m.
Kid Nation University
Each Wednesday, we offer an elective for kids to choose from. These electives will run with a discipleship devotion each week. Not only will kids be introduced to God's Word and a different activity every few
weeks, they will also know that there is a group of adults that value them, are cheering for them, and want to hang out with them. Kid Nation is run in an elective format; and the kids get to choose which class they will take. Soccer, broomball, basketball, cheerleading, first-aid cpr, baking, science, Italian cooking, and needlepoint are just a smattering of the elective choices the children have had the opportunity of choosing.
S.H.E. Ministries is a great place for women like you to experience the authentic love of Jesus and the friendship of women.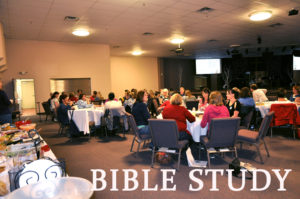 S.H.E. has a heart to know and love her God. S.H.E. finds true friends in the body of Christ. S.H.E. grows to become the woman God has called her to be. S.H.E. inspires and encourages her world.
How & When?
S.H.E. Studies God's Word - Wednesdays @ 6 pm
S.H.E. Shares Closet - 2nd Wednesday of month
S.H.E. Meets True Friends - Monthly Outings
To learn more about S.H.E. Ministries, visit our Facebook Page


We have partnered with New Hope Opportunities in San Pedro Sula, Honduras. Members of our congregation have made annual trips for the last several years to minister to the poorest people in that country. We believe in the Words of Jesus who instructed us to be His hands and feet to help the less fortunate. We are encouraged to use our God-given talents to meet the needs of others in our community. We have a passion to share the good news of Jesus Christ. A mission trip is a life-changing experience; a team is already coming together for the July 2018 trip to Honduras.
"Truly I tell you, whatever you did for one of the least of these brothers and sisters of Mine, you did for Me." Matthew 25:40

Dec 1, 2019

Galatians 2 We Are Free

Nov 24, 2019

Galatians 1

Nov 17, 2019

Paul's Motivation

Nov 3, 2019

Intro to Paul

Oct 27, 2019

Jesus' Farwell Message

Oct 20, 2019

Dry Bones

Oct 13, 2019

Being on God's Team

Sep 29, 2019

Desperate Households Season 2:4 Pastor Steven Yeary

Sep 22, 2019

Desperate Households Season 2:3 Pastor Steven Yeary

Sep 15, 2019

Desperate Households Season 2:2 Pastor Steven Yeary

Our Vision
The People of Family Community Fellowship intend to build a bridge between the Cross and a lost world through excellent teaching, meaningful fellowship, and committed service in Christ-exalting, age-appropriate environments.
Our Affiliation
We are affiliated with the Assemblies of God, which is a cooperative fellowship of churches throughout the United States and around the world. Our regional fellowship is the Southern California Assemblies of God.
For further information please visit their website: www.socalnetwork.org

For further information about the U.S. Assemblies of God please visit their website: www.ag.org
Remember and Imagine
"GreenAcres is the place to be!" More than 50 years ago, GreenAcres First Assembly of God began meeting in a tent in an almond orchard. Together a building was erected in GreenAcres -- a "spit spot" on the map known for its horse and agricultural property -- northwest of downtown Bakersfield. Body Exchange gym at the corner of Rosedale Highway and Calloway Drive serves as today's current landmark where the church was built.
A New Home
Entering the mid 1990's, Northwest Bakersfield experienced unprecedented population growth. K-Mart paid commercial dollar for the GreenAcres property erecting a department store to cash in on this growing area of town. Pastor J.K. Lloyd led the church to purchase property at 10700 Brimhall Road, building a debt free 100-seat facility. Upon completion of the building program, Pastor Lloyd announced his retirement.
California Dreamin'
Pastor Steve and Mardi Yeary were pastors and residents of a Dallas, Texas suburb. They were burdened by the Lord to seek an opportunity to minister to families, lifting up the name of Jesus demonstrating the powerful difference He makes when we live lives of Holy Spirit empowerment. In July 1994, the Yearys buckled their three kids into their Volvo station wagon, and made their new home with the people of northwest Bakersfield. With a beautiful new building and approximately 27 in attendance, Pastor Steve and Mardi accepted this awesome opportunity. They also realized this assignment would require consistent revitalization work in relationship to the surrounding community.
New Name/New Vision
A name change to Brimhall Road Assembly of God helped identify the church in its new area of town, and infrastructure was added in the form of youth/children's ministry and infant/toddler care. The music was refreshingly contemporary. The church grew quickly as the spiritual needs of the entire family were being met. People caught the vision of building stronger families for Jesus; and they excitedly invited their family and friends to this warm, welcoming place of worship. Additional services were added and a temporary building was erected to accommodate the growth. Serving together created a deep sense of community. Pastor Steve's messages were directed at the heart and applicable to daily life. The people of Brimhall purchased additional land and dreamed of building a permanent worship facility.
Our Journey of Faith
Taking wisdom and courage from the book of Exodus, Pastor Yeary announced that the people of Brimhall would be embarking on a very real "Journey of Faith" – the building of their new worship center. The church broke ground and completed the building of a 400-seat worship, educational and office complex. Did the people join the journey? Yes! But this era also tested Brimhalll's faith, trust in God, and perseverance in following His leading. In March of 2009, Brimhall held the Grand Opening of their beautiful new worship center.
New Worship Center/New Name
The church continues to build people and lives are changed to this day. With more seating, the people are reminded of their mission to continuously build strong families for Jesus surrounded by other believers. The Church made their name synonymous with their mission agreeing to change the name to Family Community Fellowship (FCF). Through the sacrificial giving of its people, FCF is able to extend its ministry to our surrounding community and partner with missionaries worldwide to see a Bible, a believer and the Body of Christ in every people group, no matter how remote. The people of FCF have learned tremendous lessons on this journey. With these lessons from our past, the church is now, with daring faith, prepared for opportunities in the future. Pastor Steve and Mardi challenge those who call FCF their church home to live lives of faith that are bold, courageous and powerful to usher in the next era of Family Community Fellowship and continue to reach those around them with the love of Jesus Christ.
What We Believe
About God
God is the Creator and Ruler of the universe. He has eternally existed in three personalities: the Father, the Son, and the Holy Spirit. These three are co-equal and are one God. References: Genesis 1:1, 26, 27; 3:22, Psalm 90:2; I Peter 1:2; II Corinthians 13:14.
About Jesus Christ
Jesus Christ is the Son of God. He is co-equal with the Father. Jesus lived a sinless human life and offered Himself as the perfect sacrifice for the sins of all people by dying on a cross. He arose from the dead after three days to demonstrate His power over sin and death. He ascended to Heaven's glory and will return again someday to earth to reign as King of Kings, and Lord of Lords. References: Matthew 1:22, 23; John 1:1-5, 14:10-30; Hebrews 4:14, 15: I Corinthians 15:3, 4; Romans 1:3, 4; Acts 1:9-11; I Timothy 6:14,15; and Titus 2:13.
About the Holy Spirit
The Holy Spirit is co-equal with the Father and the Son of God. He is present in the world to make men aware of their need for Jesus Christ. He also lives in every Christian from the moment of salvation. He provides the Christian with power for living, understanding of spiritual truth, and guidance in doing what is right. As Christians we seek to live under His control daily. References: II Corinthians 3:17; John 16:7-13, 14:16, 17; and Acts 1:8.
About the Bible
The Bible is God's Word to us. It was written by human authors, under the supernatural guidance of the Holy Spirit. It is the supreme source of truth for Christian beliefs and living. Because it is inspired by God, it is the truth without any mixture of error. References: II Timothy 1:13, 3:16; II Peter 1:20, 21; Psalm 119:105, 160, 12:6; and Proverbs 30:5.
About Human Beings
People are made in the spiritual image of God, to be like Him in character. People are the supreme object of God's creation. Although every person has tremendous potential for God, all of us are marred by an attitude of disobedience toward God, called "sin". This attitude separates people from God and causes many problems in life. References: Genesis 1:27; Psalm 8:3-6: Isaiah 53:6a; Romans 3:23; and Isaiah 59:1,2.
About Salvation
Salvation is God's free gift to us, but we must accept it. We can never make up for our sin by self-improvement or good works. Only by trusting in Jesus Christ as God's offer of forgiveness can anyone be saved from sin's penalty. When we turn from our self-ruled life and turn to Jesus in faith, we are saved. Eternal life begins the moment one receives Jesus Christ into his life by faith. References: Romans 6:23; Ephesians 2:8; John 14:6; 1:12; Titus 3:5; Galatians 3:26; and Romans 5:1.
About Eternity
People were created to exist forever. We will either exist eternally separated from God by sin, or eternally with God through forgiveness and salvation. To be eternally separated from God is Hell. To be eternally in unison with Him is eternal life. Heaven and Hell are real places of eternal existence. References: John 2:25, 3:16, 5:11-13; Romans 6:23; Revelation 20:15; and Matthew 1:8, 2:44,46.
Directions
Office Hours:
Tuesday-Friday from 9 a.m. to 4 p.m.
Church Location & Address: 10700 Brimhall Rd., Bakersfield, CA 93312
(
map
)
Telephone & Fax:
Tel: (661) 589-5254
Email Addresses:
Pastor Marco Garvey: garveymarco@hotmail.com
Randy Force:
randy.force@yahoo.com
Lee Ann Vosburg: leeannvosburg@hotmail.com
Email Us