Welcome to Family Community Fellowship
At FCF, we see ourselves as family, who is strengthened together as we follow Christ. Our belief is that no one walks alone in this life. We are on a journey to know Christ completely and fulfill His purpose for our lives, individually, and as a community. Thanks for being our guest to our website. We invite you to join us at one of our scheduled gatherings, as well.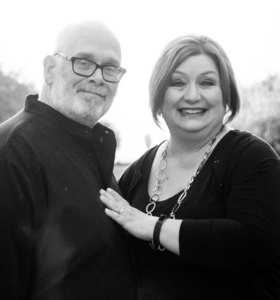 Steven & Mardi Yeary

Shannon Lemen
Student Ministries Pastor
Shawna Banning
When are your services?
We have two services on Sunday mornings, 8:30am and 10:00am. Both services are contemporary and have a casual atmosphere. Part of our purpose is building strong families in their relationship with Christ, with that in mind, we have created fun and purpose driven children's programs that are available during both services. While you are enjoying an upbeat worship service and relevant, life applicable message, your children will be enjoying a great service tailored to their age group.
Mid-Week?
Our Mid Week service is designed to get the entire family involved and kicks off each Wednesday at 6pm with Men's, Women's, Boy's, Girls, Youth, and Infant groups.
What do I do when I arrive?
When you arrive on campus you will see the main sanctuary on the east side of the property. It can be distinguished by the large fountain in front.
Our Little Lambs (newborn-pre-school) can be taken to the Early Childhood wing located inside the main sanctuary.
Our Kids Nation building (K-6th) is located on the south end of the property facing Brimhall Rd.
Teaching Through The Bible
Worship The Lord in Giving
FCF Student Ministries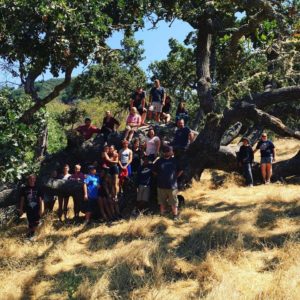 FCF Student Ministries exists to help Jr. High and High school students become rooted in their relationship with God through living a life that is rooted in worship and rooted in a community with other believers. Join us on Wednesday nights at the church in the youth building for worship and a meaningful time of studying God's Word. We meet Wednesday's at 6:00 pm where we Worship, Connect, and Grow together.
In addition to the weekly gathering. we have a number of trips that we go on throughout the year. Each year we go on trips to Winter and Summer Camps, Fine Arts, Missions Trips, and Youth Convention, to name a few. Going on trips like these are a great way to build relationships, especially for new students.
November Series: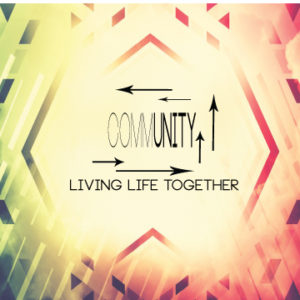 Early Childhood
Infant-Preschool
Sunday's 8:30am & 10am and Wednesday's 6pm
Our Staff
Our Early Childhood is staffed by a team of CPR & First Aid certified coordinators for each service time. All of our ministry workers have gone through a background screening in order to serve in our Early Childhood.
When You Arrive
A staff member will meet you at the check-in area to receive your child and a baby bag. Please note any information that will help in caring for your child, such as feeding times, sleeping times, allergies, and special needs. During the check-in of your child, you will be given a card with your child's name. To retrieve your child, return the card at the end of service. This is for the safety of the children and ensures that each child is returned to the correct parent.
Infant/ Toddlers
Infants age 0-walking and Toddlers age walking-2 ½ years old will enjoy loving attention, curriculum developed just for them, and playtime in a clean, nurturing environment.
Preschool
Preschool children, ages 2 ½ and potty trained through Preschool, will learn about God's love through His creation in classrooms that are fun and inviting. They will interact with learning stations, stories, puppets and songs that children come home signing.
Snacks
Crackers and cheerios are provided for babies 9 months and older. Our toddlers 13-24 months will also have animal crackers or goldfish crackers.
*** Early Childhood Check-in and classes are located in the Main Sanctuary.
Kindergarten- 6th Grade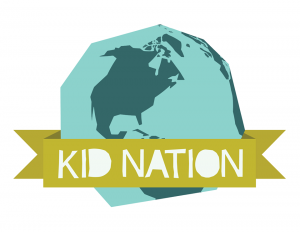 Sunday's 8:30am and 10am
Kids Church 8:30am & 10am
All kids ages Kindergarten- 6th grade have their very own church service, which includes worship, team competitions, drama and games that help reinforce the Bible stories on a level kids can understand.
All elementary classes are located in the Kid Nation Building.
Wednesdays 6 pm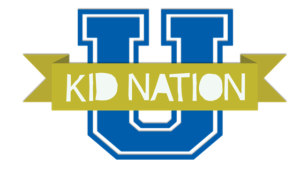 Wednesday nights is KID NATION UNIVERSITY
Each Wednesday, we offer an elective for kids to choose from. These electives will run with a discipleship devotion each week. Not only will kids be introduced to God's word and a different activity every few
weeks, they will also know that there is a group of adults that value them, are cheering for them, and want to hang out with them. Please let me know if you are interested. It can be a wide variety of things, from baking, origami, a sport, or even stilt walking!
Directions
Office Hours: Tuesday-Friday from 9am to 4pm.
Church Location & Address: 10700 Brimhall Rd. Bakersfield, CA 93312 (map)
Telephone & Fax: Tel: (661) 589-5254
Email: info@familycommunityfellowship.com
Email Us